Doctor of Audiology, Clinical Scientist in Audiology,
Registered Hearing Aid Dispenser

I received my Masters degree in Audiological sciences in 2010 from UCL (University College London)  and honoured a Doctorate in Audiology in 2018, where I obtained intricate knowledge in all areas of Audiology.  
I have been inducted in the Alpha Eta Honour society and Alpha Upsilon Delta Society.  The purpose of the society is the promotion of service to the Audiology profession and to advance the science of Hearing and Vestibular disorders.  
"Being a Registered Clinical Scientist in Audiology and Registered Hearing Aid Dispenser (RHAD) with over 10 years of experience in the NHS and Private clinics, in the complex areas of Diagnostics, Dizziness & Balance, Tinnitus, Hearing aids and Paediatric testing, I am committed to providing exceptional care for all my patients"
My professional passions and interests are Tinnitus, Dizziness & Balance, Paediatrics, Auditory processing disorders, Advanced Hearing Aid amplification and Complex Diagnostic cases.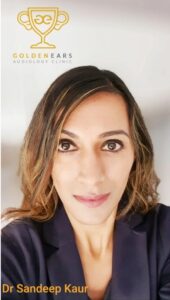 Feel free to contact me on 07865465292, or drop me an email or contact me using the form below.

We specialise in Ear wax removal, Hearing, Hearing aids, Tinnitus, Balance and Dizziness