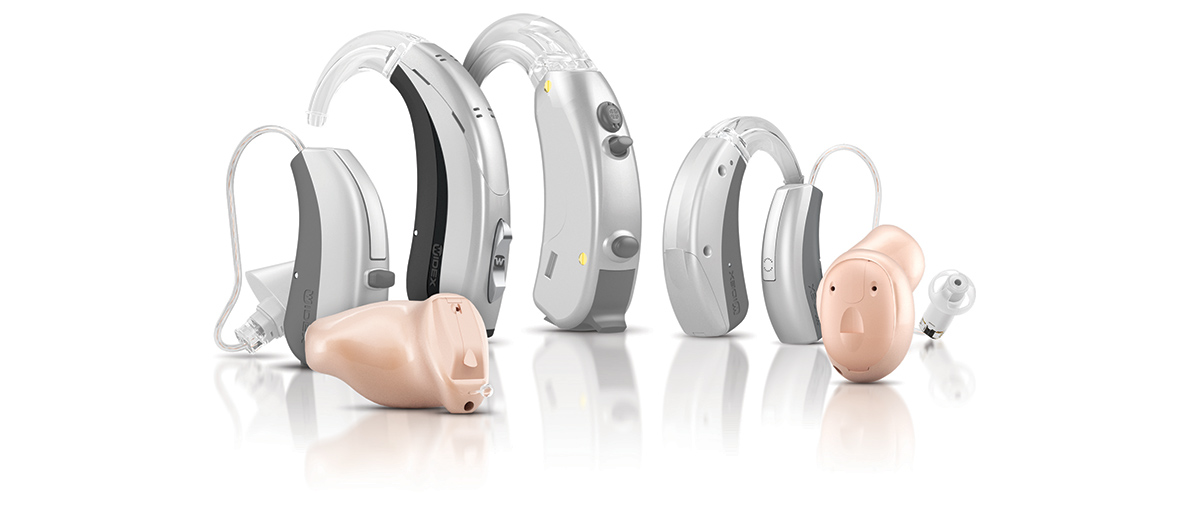 HEARING AIDS
At Golden Ears Audiology Clinic, We provide you with CHOICE when you purchase your hearing aids.
Our Hearing aids come in FOUR TECHNOLOGY LEVELS based on hearing requirements and hearing aid features.
In addition, we also offer 4 Hearing Aid Care packages to chose from, to keep your hearing aids in good working condition.
BOOK APPOINTMENT
We are an independent Clinic and able to offer lower prices for hearing aids compared to high street retailers.

We offer a PURCHASE only option if you prefer to purchase hearing aids only.

If you prefer to buy extras for your hearing aids to ensure they remain in working condition, we offer FOUR Annual Hearing aid CARE PACKAGES to chose from.

All hearing aids come with a 2 YEAR Warranty. EXTENDED WARRANTY per YEAR is available.
We offer Low competitive hearing aid prices for all our performance levels.
Frequently Asked Questions
What are technology levels?
Technology refers to the electronic circuity housed inside a hearing aid. Technology levels determine how well you will hear with the hearing aid. Technology levels differ in sound processing, noise reduction algorithms, fine tuning capabilities and available features. Technology levels come in different styles and prices.
What Technology levels do you offer?
At Golden Ears Audiology Clinic, we offer, BASIC, STANDARD, PREMIUM AND ULTIMATE Technology levels. See below for a detailed explanation.
What are hearing aid care packages?
We offer 4 different hearing aid Care packages to suit your needs. These include a Sundries package, service package, all inclusive package and Gadget package.
Can i try a hearing aid before committing to purchase?
We offer demos of hearing aids before you purchase a hearing aid. We will program it to your hearing levels and allow you to trial it in different listening environments.