" YOUR AUDIOLOGIST IN FLEET HAMPSHIRE"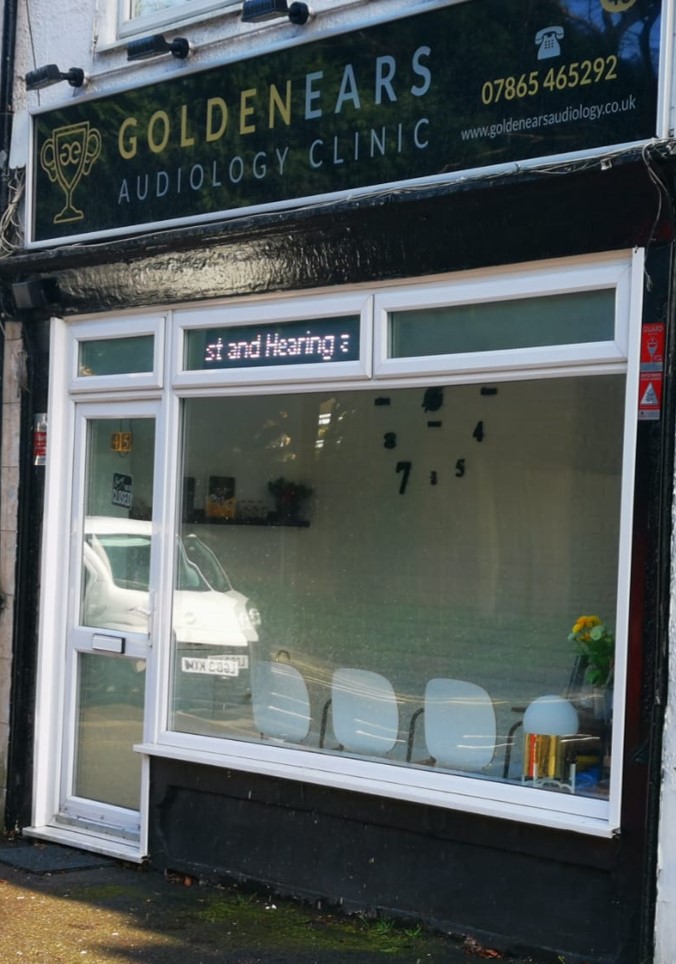 ABOUT GOLDEN EARS AUDIOLOGY CLINIC
Golden Ears Audiology Clinic is a small, family run, Independent Audiology Clinic located in Fleet, Hampshire.

You can find us on 45 Fleet Road, Fleet, Hampshire, GU51 3PJ.

Our Clinic specialises in Hearing, Ear wax removal, Hearing aids, Custom ear protection, Paediatric assessments, Tinnitus and Balance.

BOOK APPOINTMENT
"We are dedicated to improving the lives of people with Hearing, Tinnitus and Balance disorders "
INDEPENDENT CLINIC
We are not owned by any manufacturers or companies and therefore able to offer low competitive prices for treatment and hearing aids.
QUALITY CARE
We are dedicated to providing quality care and service to all our patients who visit our clinic.
MODERN TECHNOLOGY
We use the most up to date equipment to formulate a diagnosis and management plans for our patients using evidence based procedures. 
MULTISPECIALISM
We offer services for Hearing, Dizziness and Balance, Tinnitus and Children Hearing tests in our clinic
HOME VISITS
We are able to offer home visits to individuals with mobility difficulties.  Please contact us for more information.